Macair DX500A-4 - 500 CFM CYCLING REFRIGERATED AIR DRYER, ENERGY SAVING DIGITAL SCROLL DRYER
Sku: DX500A-230
Lead Time:
Generally Ships in 3-6 Weeks
Free Shipping
On All Orders Over $149.00
Satisfaction Guaranteed
Easy Exchanges & Returns
Secure checkout
Protected By SSL
As low as /month for 36 months or /month for 48 months
Overview
Description
DX SERIES ENERGY SAVING AIR DRYER
Today more than ever before the need to reduce power consumption and lower energy costs is paramount.
MACAIR engineers have developed the DX series direct expansion energy saving air dryer featuring the revolutionary digital scroll compressor. The DX series dryer is able to match its power consumption in direct proportion to the current load on the dryer. The control system is called Capacity Modulation Control. Pressure transducers coupled by a closed loop digital controller instantaneously unloads the digital scroll compressor during periods of low air flow. When the compressor is unloaded it is doing no work. When in the unloaded position power consumption is reduced by 90%. The DX series dryer delivers accurate and consistent dew point control from 0 to 100% load conditions and reduces power consumption up to 90%.
Tech Data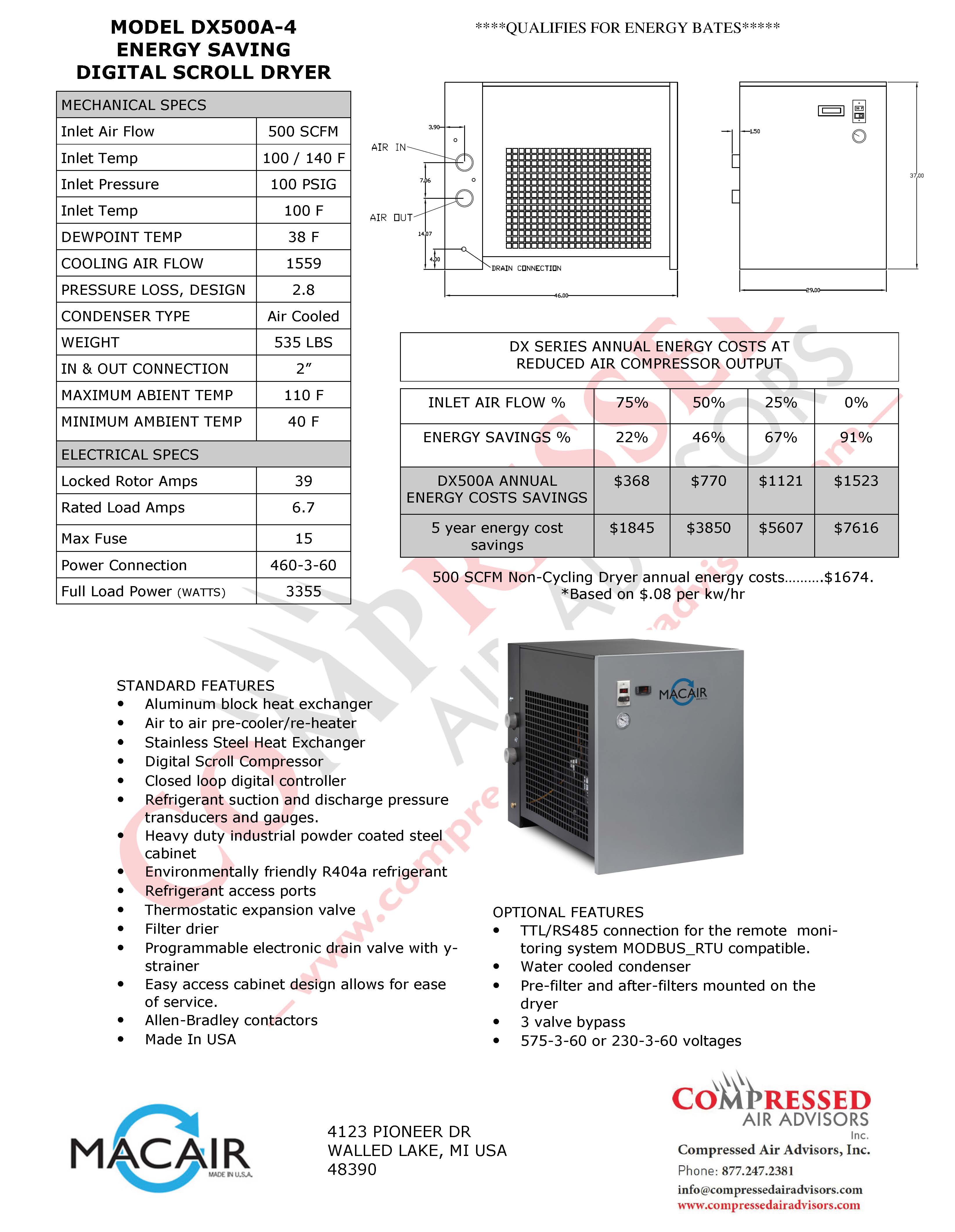 Warranty
Instruction Manual
Brochure
Reviews