Pneumatech AC-125 - 125 CFM Cycling Refrigerated Air Dryer, 1" NPT
Sku: 8102224980
Lead Time:
Generally Ships in 2-4 Days
Free Shipping
On All Orders Over $149.00
Satisfaction Guaranteed
Easy Exchanges & Returns
Secure checkout
Protected By SSL
Overview
Description
AC cycling dryers
Pneumatech cycling dryers only operate according to the air flow, unlike non-cycling refrigerated dryers that operate continuously even if the air flow is changing. The dryers cycle based on the relative humidity of the air to the surrounding ambient temperature. Corrosion in the air lines is not a risk if the relative humidity is kept below 50%. The benefit is energy savings. The AC dryer provides a solution that offers:
A compact design with a low pressure drop.
An optimized dew point to safeguard your production.
Long service intervals that minimize your lifetime costs.

What makes the AC range unique?
Purelogic™ controller stands out from the rest.
Saver-Cycle Control, which optimizes the unload time of the compressor.
Brazed plate heat exchanger with integrated water separator (AC-15 to AC-100).
Aluminum heat exchanger with integrated water separator (AC-125 to AC-2100).
No-loss electronic level drain, with manual back-up drain.
Practical and attractive product design.
Warranty
Dimensions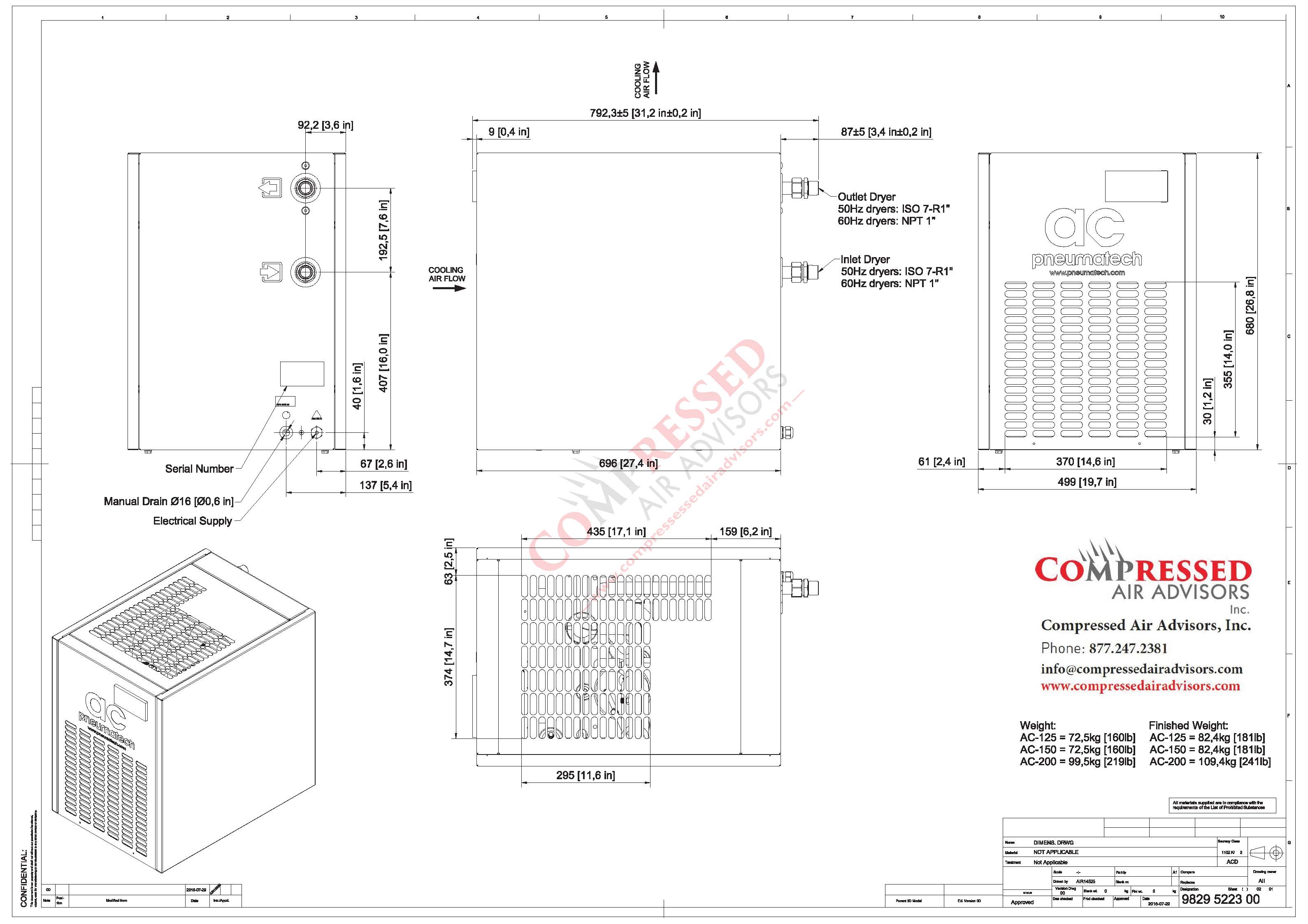 Instruction Manual
Brochure
Reviews